Openly's Roots
We created Openly because we saw a gap in the market for premium insurance made simple. We rebuilt the insurance technology and operations stack to create a remarkably simple product for agents with robust coverage for consumers.
O•pen•ly
adverb
/ˈəʊp(e)nli/
Without concealment, deception or prevarication, especially where these might not be expected; frankly or honestly.
The technical definition is a great reflection of our culture and what we are aiming to bring to the insurance marketplace.
Openly's Beginnings
Openly was founded in Boston, Massachusetts in 2017 by Ty Harris and Matt Wielbut. Harris, former Chief Product Officer for Liberty Mutual, and Wielbut, founding partner of two insurance technology ventures, saw a need for premium insurance made simple. Ty and Matt knew that they could combine insurance expertise, actuarial science, machine learning and other cutting-edge technologies to radically improve the insurance experience.
With innovative coverage options and a simplified processes, Openly has grown rapidly, expanding to 21 states and 300+ employees.
Follow along as Openly continues to grow and evolve into the future, challenging the insurance status quo.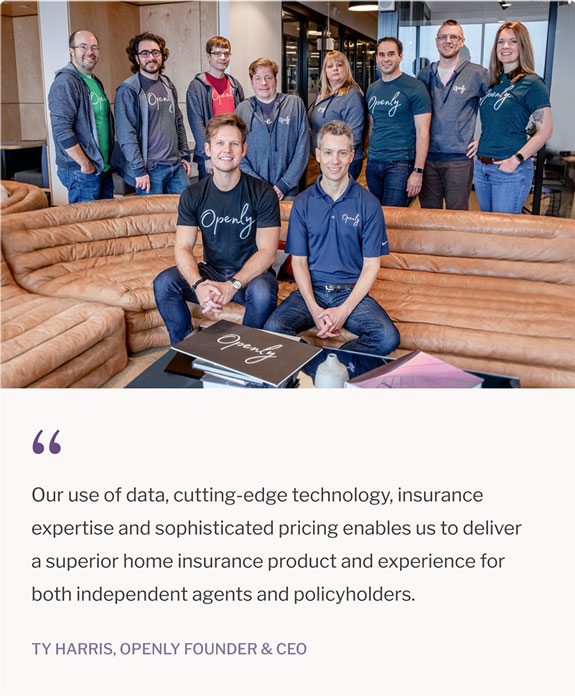 Get Started With Openly
We're leading the way in modernizing home insurance by simplifying the quoting and buying process, and exceeding your expectations with our service.