There are so many things to focus on as an independent agent—new client acquisition, renewals, claims—that it can be easy to lose sight of what matters most: client retention. New client acquisition is great—but if you can keep the ones who are already on board, that's when your business really starts to thrive.
So how do you do it? Client loyalty isn't just something that happens because of good service—it happens because of good relationships between agent and customer. And those take time and effort to build. You have to make sure that each client stays happy—or else they'll leave before you even have a chance!
Client feedback: the good, the bad and the ugly
By now, most people know that online reviews are going to happen. And online reviews can make or break your business.
The impact of reviews is remarkable. Yelp receives over 26,000 reviews per minute, and while only 5%–10% of customers leave reviews, 93% of consumers are influenced by them.

By leaving reviews, your customers are letting you (and potential clients) know exactly what they think about your services, offerings and overall experience—whether they liked it or not. And if they didn't like it… well, then maybe it's time to make some changes!
Embracing negative feedback
The truth is, most people know that people with strong feelings are more likely to leave a review than those who experienced a so-so experience. As much as we'd all like, those strong feelings aren't always going to be positive.
But there's a bright side. A bad review can prove insightful and actionable—leading to improved services, experiences, and retention rates. So don't ignore negative reviews—but don't dwell on them either! Instead, use them as an opportunity to learn and grow.
Learning from feedback
Reviews help you create better services, manage client expectations, and develop productive customer relationships and experiences.
If you have a customer who has left a negative review, don't simply send them an automated response asking for details about their experience. Instead, reach out personally and ask how you can help make things right. This will increase your chances of turning the customer around and getting them back as a happy client!
4 tips for managing client feedback
Encourage positive feedback. Happy customers are happy to give a review, testimonial, or referral. Make it easy for them to do so by making it a part of day-to-day business. Ask them during a call or in an email follow up.

Don't ignore negative reviews. 75% of businesses don't respond to negative reviews, and 94% of consumers have avoided a business due to negative reviews. Staying on top of—and responding to—negative reviews can have a huge impact on your business.

Don't be defensive. This is a great opportunity for introspection and improvement. The most important thing is to keep an open mind and take each review seriously.

Don't take it personally! Negative reviews can be tough to read but remember that it's not personal; it's business!
It's easy to get caught up in the day-to-day of running a business and lose sight of the big picture. But if you prioritize your client experience, it can pay off in a big way.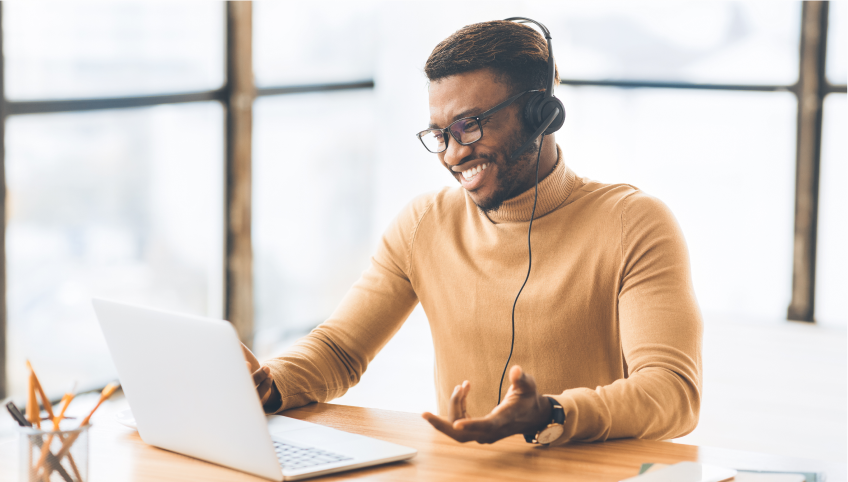 The customer experience
In an increasingly social-proof age, many current (and prospective) clients expect a company to genuinely care about them. 82% of consumers ask friends or family for product and service recommendations, so if you (or your agency) aren't showing consumers that you care about them, they'll leave and find someone who will. And they certainly won't be recommending your agency to friends or family.
So, it's time to take a break from the business side of your agency and focus on the client experience. This is not only an important part of a successful business, but it can also be one of the most enjoyable parts of your job.
Customer service
We all know that good customer experience is key to keeping clients happy, and most importantly, coming back. It isn't always about the product offerings (although those are definitely important), but rather how clients are treated.
61% of consumers say they would switch to a competitor after one bad experience, with that number increasing to 76% after more than one bad experience. But with good customer service, that number reverses (and then some!) and 78% of consumers will choose to stay.
So even if you are providing the most premium products in your industry, if the customer service you offer is anything other than premium, you'll start hemorrhaging clientele.
The truth is, even the best of us need to work on our customer service skills. If you want to stay competitive in today's market, you need to go above and beyond what others are doing. You need to be proactive and responsive. You need to care about your clients' needs and wants.
And while there are many ways to improve your customer service, here are three simple steps that will help get you started:
Research what makes good customer service and create a baseline for yourself based on this research. (If you haven't done this before, I recommend starting with Google.)

Create a plan for implementing these practices into your business model over time (e.g., by adding them to employee trainings).

Evaluate progress by checking in with employees on how things are going once every few months or so (or whenever necessary).
Communication
Communication has evolved in this digital age, with expectations of greater frequency via email and social media. In short, clients expect you to know them and communicate in a meaningful way.
Meaningful communication can include sharing coverage recommendations and relevant information, or personalizing offers; the choices are endless, especially when you consider all of the methods of communication—social, text, phone calls, email.
54% of consumers expect personalized communication. Even just addressing a newsletter with a client's first name, or remembering a little fact they told you offhand when you onboarded them can keep clients coming back.
3 tips for improving the customer experience
Here are three tips for getting that customer experience on point:
Write it down. Mapping out your customer experience will make you more efficient.

Match perception to reality. If you want your audience to perceive you in a certain way, you need to communicate this (and match those words to actions!).

Manage and edit. Start tracking key stats on those personalized emails and social media interactions. Find out if those interactions are being ignored or where clients are getting bored and stop reading.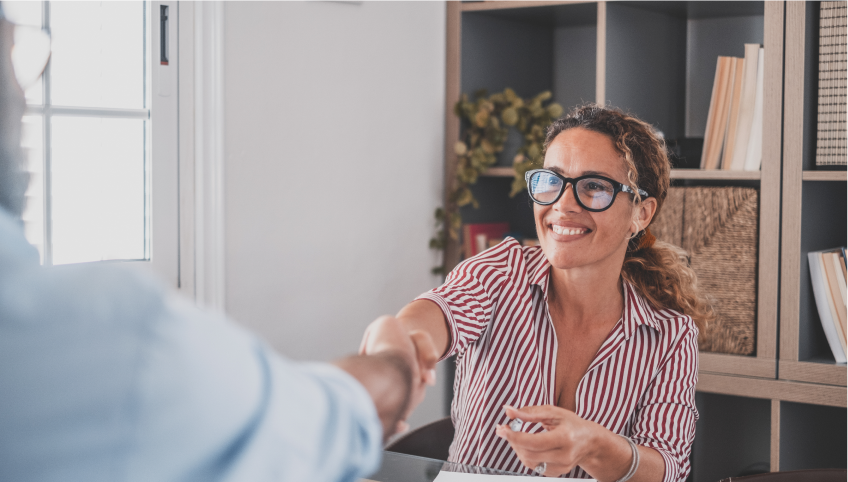 Client Retention
As clients become more and more empowered to voice their opinions and have their voices heard, the importance of customer service has never been greater.
But how can you make sure that your agency is prepared to provide the stellar customer service needed to retain clients?
The answer is simple: you need to understand what your clients want, and then deliver it to them in a way that makes them feel like they're getting exactly what they need.
Here are some tips for doing just that:
Monitor your brand. Monitor how clients are talking about your company online.

Encourage reviews. Encouraging clients to leave feedback gives them a voice and you insight into what works—and what doesn't.

Respond quickly. This shows clients that their voices have been heard, which makes them more likely to come back in the future. When you don't respond to reviews, you risk increasing your rate of attrition by 15%.

Establish guidelines for responding to reviews. Having clear rules about how you should respond ensures that everyone is on board.

Implement change. Take feedback to heart and build on it.
Only 18% of businesses focus on customer retention. So if you make it a priority, the growth potential for your business is enormous.
Clients stay where they feel valued, understood, and prioritized. Building an agency culture based on the customer experience, with a strategy based around great service and client feedback, helps you stand out from the crowd.
One final tip: Speed counts. Clients with unanswered questions, comments, or concerns will only lose faith in your abilities to understand and relate to them. Don't underestimate the importance of e-signatures, automating emails, or getting clients quotes, fast—in as little as 15 seconds with Openly—for increasing the speed in which you do business. (And we would know. Over 90% of clients choose to stay with Openly year over year. Talk about retention!)