Competition in the insurance industry is fierce. It's important to find innovative ways to reach potential clients and retain existing ones.
That's why we've compiled a list of 18 ways to market your insurance agency, including deep dives into how:
Creating a marketing plan can guide your efforts and keep you consistent.

Identifying your target audience helps you develop messaging that will resonate with clients .

Marketing isn't a one size fits all strategy.


Tips to market insurance effectively
Marketing does more than simply create brand awareness and generate leads; it educates and informs prospective clients, and keeps your agency top of mind when those prospects are ready to purchase insurance, such as homeowners insurance after purchasing a first home.
So let's take a look at some tips for developing your marketing strategy.


1. Know your audience
The first step toward building your marketing campaign is understanding your audience. Don't assume any homeowner is your buyer. Leverage your knowledge of the region you serve, who your current clients are, and identify who you want as your future clients.
Develop a buyer persona for your target audience(s) that aligns with the demographics and attributes you're seeking. This is our approach at Openly. We strive to deeply understand our niche audience so we can align our product to meet their unique coverage needs.


2. Brand your marketing efforts
Branding and marketing are complementary endeavors in growing your business. Marketing is focused on building awareness of the brand and generating leads, while branding is how the business presents itself to its audience. Think of it as the personality of the business.
It's important to know your brand before you launch a marketing campaign. A clear brand creates recognition. If you're a familiar face (or business), consumers are more likely to gravitate towards your agency.
Establishing your brand identity comes down to two primary things—a clear message and standing out from the competition. If you can do those two things, you're well on your way to building a recognizable brand. As part of those efforts, everything from your website to your marketing techniques should be cohesive and reinforce your brand, including the use of the same font, colors, style and voice across all channels.

Brand marketing is more than just colors and typefaces, however. It's about understanding your purpose, storytelling, and reaching your target audience. It's also important to do competitive research to understand competitors—and discover how you can stand out from the competition. Brand marketing is about creating brand recognition with a goal toward brand loyalty.


3. Optimized website
Your website is foundational to promoting your agency and generating leads. It reinforces your brand (impacting recognition, visibility, and brand experience), highlights the insurance products you offer, and the areas you service. It's also where your digital marketing efforts drive traffic to (more on that to come). By optimizing your website, you'll improve efficiency in converting site visitors into clients.
There are different aspects to consider when optimizing your website. From focusing on the quality of the content, to incorporating SEO strategies (we'll get into this later), all should be done while keeping your audience top of mind.
One of the most practical aspects of website optimization, however, is ensuring that your website integrates with your CRM. By ensuring that your tools work together, you'll be able to boost productivity and efficiency.


4. Scalable marketing techniques
Some insurance marketing techniques may require more effort and investment than others. Consider which strategies can grow as your business does. For example, email marketing, social posts, and digital advertising are all scalable techniques that can be adjusted based on your budget and goals.


5. Don't forget about current clients
Marketing isn't just about lead generation. According to HubSpot, it costs nearly 5 times more to acquire new clients than to keep existing ones.1 Moral of the story: don't neglect current clients.
Try providing regular updates via email or social media about the agency, industry, or insurance policies. Providing an exceptional customer experience will keep clients doing business with your agency—and make them want to share their experiences with others. Word of mouth is a huge driver for referrals.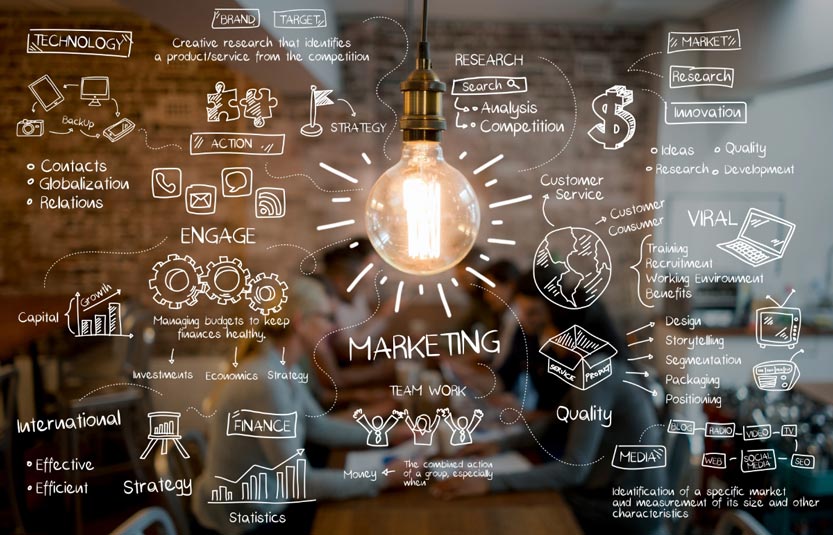 Marketing tactics to promote your insurance agency
Now that we've discussed some general marketing strategies, let's dive into specific techniques you can use to grow your business.


6. Claim Google Business & Yelp profiles
Claiming your Google Business Profile and Yelp listings can improve online visibility and attract potential clients. Both platforms give you a channel for sharing valuable information, such as business hours, contact information, service descriptions, and photos—and give clients a place to leave reviews.

7. Manage online reviews
Online reviews are powerful. 95% of consumers rely on reviews to make purchasing decisions, so by responding to reviews, you're showing your clients that you care about their experience.2
If you come across a less-than-positive review, don't panic. Take the opportunity to reply thoughtfully. If you're focusing on client satisfaction, those few negative reviews will fade into the background.


8. Leverage social media
Social media is an invaluable tool for reaching a larger audience. By utilizing platforms such as Facebook, Instagram and LinkedIn to share content that appeals to your target audience, you'll capture their attention and drive traffic to your website.
For example, you could post videos or photos on Instagram or TikTok from the scene of a major event, such as a flood or hurricane, to promote the importance of flood insurance or other supplemental coverages. For something more upbeat, you could share the snaps of your city and promote your insurance agency by showing your commitment to the local community. The key is to be relatable.


9. Email marketing
Email marketing is critical to a marketing strategy. In fact, 68% of consumers prefer to receive email communications from brands.3
Use the tools already in your arsenal, like the automation capabilities of your AMS or CRM to make email outreach a (scalable) breeze. Experiment with sending a newsletter or promotional offers. But be careful not to overwhelm your clients with too many emails.


10. Blogging
Writing a blog is a great way to establish yourself as an industry expert and reach an audience who may not be ready to purchase yet. However, blogging needs to be strategic and incorporate keywords.
Keywords are specific words and phrases that consumers search for. The more often keywords appear in your content, the more frequently you will appear in search results. Tools that can help in your keyword research include Moz, HubSpot, SEMRush and even Google.
Along with utilizing keywords, it's important for blogs to share information that is important and relevant to your clients. Blogging about topics such as available coverage options, the local real estate market, or latest insurance regulations may help clients rethink their current homeowners insurance coverage and drive them to reach out to you.


11. Optimize for SEO
Search engine optimization, or SEO, is about getting found online via search engines such as Google or Bing. Your site, your blog, even your digital ads (to a lesser extent), should be optimized for SEO, enabling search engines to promote your business to users with relevant queries.
A recent study showed that only 0.63% of Google search users move beyond the first page of search results.4 The higher you rank on a search engine result page (SERP), the more visibility potential clients have of your agency.
There are also technical or "behind-the-scenes" aspects to SEO optimization. Even if you're creating valuable content and using keywords effectively, if your user experience is poor, you won't be ranking—or converting. The user experience can be improved by increasing your website speed (if it takes forever to load, potential clients will go elsewhere), ensuring it is mobile friendly, and creating an SEO-friendly site structure, among others.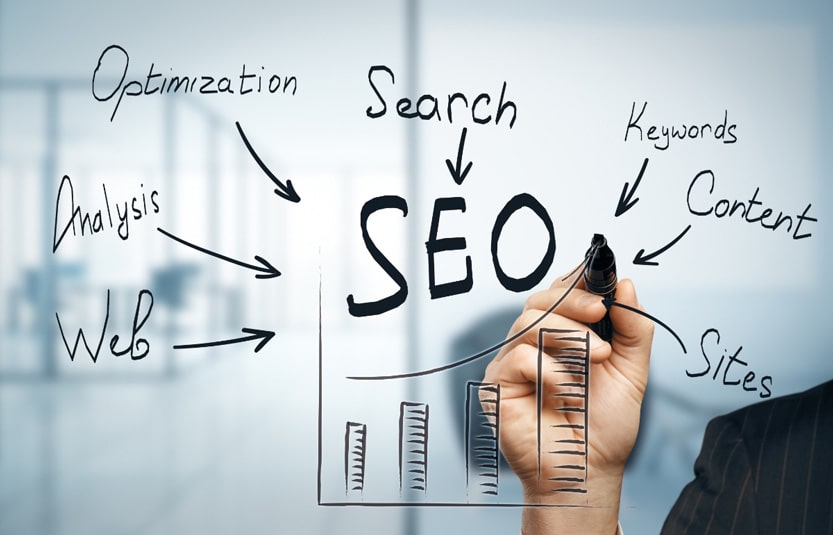 Tips for improving SEO
Set up Google Search Console so you can track which keywords drive the most traffic and where you can improve.

Make sure your target keyword(s) are on your webpage. If you want to rank for "home insurance agent in Houston", you need to include that phrase on your site.

Create separate pages on your website for each product you offer, whether that is homeowners insurance, renters insurance, life or auto insurance.

Don't use keywords for the sake of using keywords. Your content should provide value.

If your site isn't mobile-friendly, it will negatively impact your rankings. Make sure it's readable on smaller mobile devices.
SEO can be complicated and, depending on your learning curve, your insurance agency may find it worthwhile to consult with an expert to determine where to focus your efforts.

12. Guest writing
Writing guest posts for industry websites or local newspapers can also establish you as a thought leader and attract new clients. Whether sharing an experience with an insurance provider or doing a deep dive into personal property or liability coverage, establishing yourself as an industry expert goes a long way.


13. Video marketing
Insurance is a complicated product, making video marketing a powerful sales tool for the insurance industry. You can capitalize on the opportunity to inform and delight customers by turning complex information into easily digestible video content. In fact, according to a 2023 study, viewers retain 95% of the message when watched in video form, versus 10% when reading the same material.5
From commercials, to product and explainer videos, to testimonials, video marketing helps increase exposure to your target audience, educates, and improves brand trust and credibility. When used as part of your multimedia marketing plan—a strategy that integrates digital advertising, digital marketing, social media, and direct mail among other techniques—video has been shown to improve SEO and boost conversion rates and sales.
Social Media
Video is especially effective on social media platforms. Just check out these stats:6
61% of Facebook users report an increased interest in a product or service after watching a video

73% of businesses using Instagram report they acquired new clients from Instagram Story views

Twitter reports 10x more engagement with posts containing videos
Video gives your brand a voice and the opportunity to gain exposure, appeal to new (younger) generations, engage with your audience in a more personal manner…. The benefits go on and on.
YouTube
YouTube is not only a massive social media platform with billions of users, it's also considered the second largest search engine in the world behind Google. What's more, 70% of YouTube consumers report buying a product after watching a video on the social media platform.7

Agencies aren't limited to only creating informative content on YouTube, either. You can partner with influencers to promote your product and reach a larger audience; record testimonials or interviews with happy clients to elaborate on the customer experience; and cross-promote products and services with strategic partners. There's even room for ads on the platform (more on that below).


14. Webinars
Webinars are also excellent mechanisms for showcasing your insurance expertise and sharing valuable tips and insights. You can show immediate value by imparting knowledge, resulting in relationship building built on your ability to provide value. Webinars elevate the conversation from selling insurance to consulting with clients.


15. Paid Search Ads
Ads typically create brand and product awareness. Organic traffic takes time to build and paid search ads are great for short-term payoff while your organic traffic grows.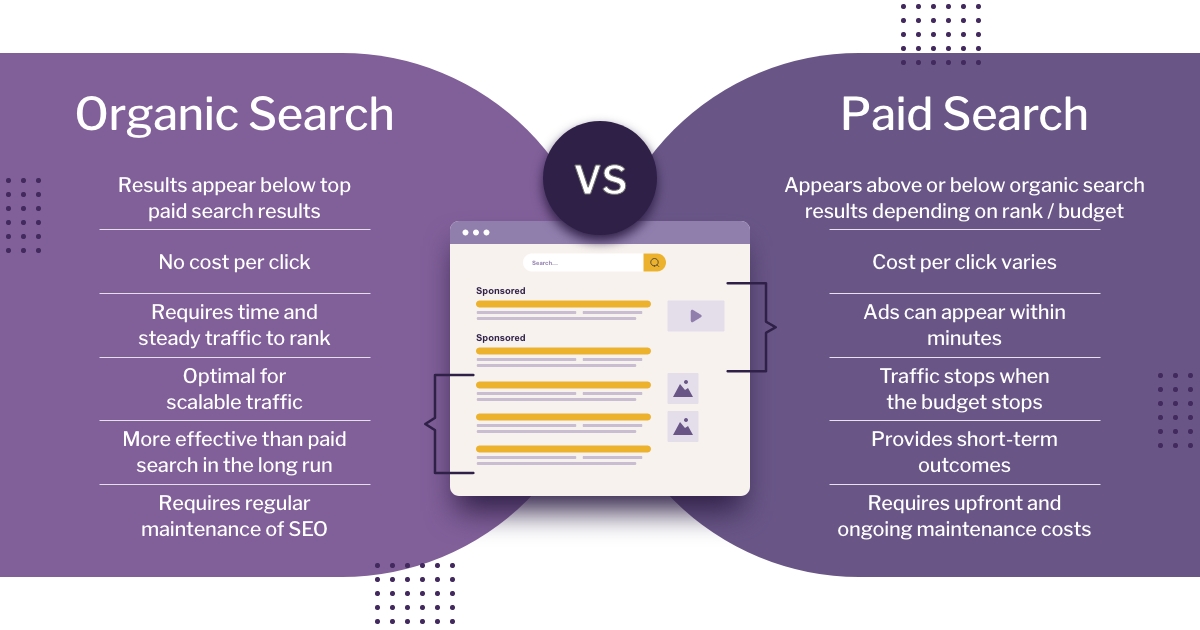 Pay-per-Click Ads
Pay-per-click (PPC) ads are paid search ads that allow businesses to reach target audiences by using specific keywords. These ads can be customized to target specific demographics, locations, and interests. By creating ads relevant to the target audience, you'll likely see a boost in conversion rates.
Display Ads
Display ads are a type of digital advertising that can be used across various platforms. They combine text, images and a URL link to a website, but are primarily visual in nature. With display ads, you can showcase ads on sites with relevant insurance content, targeting users with specific intent (i.e. users who are searching for home insurance).
Social media ads
In addition to posting content and engaging with followers, insurance agents can use social media ads to drive brand awareness and generate leads among users who aren't following your page.
Take Facebook Ads, for instance. Facebook ads can be used to reach consumers who already know your business, but haven't made a purchasing decision yet, through more personalized experiences.


16. Printed media and signage
Promoting your products or services in printed media is still an effective way to attract clients. Check out local publications or industry-specific magazines to reach your target audience. Large format printing like billboards or bus stop signage also allow you to reach an even larger audience. Be sure to include a clear message and call-to-action.
In addition, consider adding direct mailings to your marketing strategy. For the uninitiated, direct mailing is a marketing tactic that involves mailing printed promotional materials, such as a brochure, newsletter, flyer or postcard. The typical goal of direct mailing is to influence the recipient into visiting your website and purchasing a service or product. Direct mailers also give you the opportunity to personalize communications, offer incentives, and even combat digital overload (remember "Zoom fatigue"?).


17. Sponsor events
Sponsor community events to promote your business. Sponsorships bring brand exposure, advertising opportunities, media coverage and valuable face-time with potential clients. Local sponsorship opportunities can range from local charity events, to youth sports teams, to farmer's markets and local festivals.


18. Build a network of partnerships
From real estate agents to mortgage brokers, strategic partnerships benefit both sides of the arrangement in the form of referral business. Focus on finding unique ways to stand out at networking events and adding value to your strategic partners' businesses. One option is to assist real estate agents with open houses, giving you valuable face time with potential clients who are in the middle of their home buying process.
Speaking at local events or conferences is another form of networking that not only establishes you as an industry expert but also provides opportunities to partner with industry professionals who can share best practices, strategies, and even clients.
You can even incorporate partnerships into your marketing campaign by promoting each other on social media, in emails, and on blogs, expanding your reach and attracting new clients.


Marketing homeowners insurance doesn't have to be complicated
Marketing homeowner's insurance policies can be challenging. Your marketing strategy needs to focus on solving the needs of the customers and be unique to your business. Try implementing a few of these techniques and see how effective strategic marketing can be in selling homeowner's insurance policies and growing your business.
1 Allie Decker. "The Ultimate Guide to Customer Acquisition for 2023." Hubspot. 11 August 2022. Accessed 14 March 2023. https://blog.hubspot.com/service/customer-acquisition?hubs_content=blog.hubspot.com%2Fmarketing%2F small-business-marketing-guide&hubs_content-cta=acquire%20a%20new%20customer
2 Brand Rated. "Nine out of ten customers read reviews before buying a product." 13 January 2022. Accessed 15 March 2023. https://www.globenewswire.com/news-release/2022/01/13/2366090/0/en/Brand-Rated-Nine-out-of-ten-customers-read-reviews-before-buying-a-product.html
3 Katrina Kirsch. "The Ultimate List of Email Marketing Stats for 2022." Hubspot. 30 November 2022. Accessed 15 March 2023. https://blog.hubspot.com/marketing/email-marketing-stats=&hubs_content=blog.hubspot.com%2F marketing%2Fsmall-business-marketing-guide&hubs_content-cta=73%20percent%20of%20millennials%20
4 Brian Dean. "We analyzed 4 million Google Search Results: Here's What We Learned About Organic Click Through Rate." Backlinko. 14 October 2022. Accessed 14 March 2023. https://backlinko.com/google-ctr-stats
5 Invisia. "2023 Report: Most Important Marketing Stats in the Software & SaaS Industry." Accessed 17 March 2023. https://www.insivia.com/2023-saas-marketing-report/
6 Tracy Witt. "Social media video statistics marketers need to know for 2023." Sprout Social. 21 February 2023. Accessed 16 March 2023. https://sproutsocial.com/insights/social-media-video-statistics/
7 Adam Wagner. "Are You Maximizing the Use of Video in Your Content Marketing Strategy?" Forbes. 15 March 2017. Accessed 17 March 2023. https://www.forbes.com/sites/forbesagencycouncil/2017/05/15/are-you-maximizing-the-use-of-video-in-your-content-marketing-strategy/?sh=24519a835849